CHANCELLOR Jeremy Hunt's attempts to balance the economy mean gambling on energy prices, according to a professor at the University of Surrey.
"The UK finds itself in a delicate economic situation with a sluggish economy and high inflation, a weak labour market, and strong social discontent," said Juan Carluccio, Professor in International Trade at the Guildford campus.
Having analysed the Spring Budget presented by the MP for South West Surrey, Professor Carluccio sees a tricky balancing act.
"Hunt's challenge is to balance policies that boost long-term growth and, in the short-term, alleviate the cost-of-living crisis, while reassuring investors about public finances' sustainability.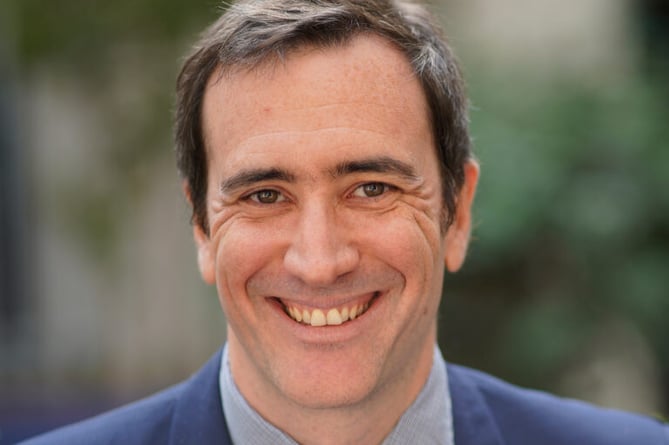 Professor Juan Carluccio, Professor in International Trade at the University of Surrey.
(University of Surrey)
"Extending the Energy Price Guarantee at £2,500 for three months is sensible against the background of an energy crisis that has fueled inflation and been feeding social and political conflict across Europe for over a year now," he said.
"Hunt's gamble is that gas and electricity prices continue to fall in the coming months, reducing both the fiscal cost and the need to provide support. Global gas prices had reduced because of the mild European winter, the EU's gas stocks strategy, and China's lockdown policies which reduced gas demand. But uncertainty remains high as gas and electricity markets have proved highly volatile since the Ukraine conflict unfolded."
Professor Carluccio believes the Government needs to keep options open, and be ready to alter its strategy.
"There is a big problem with price caps, which is that they discourage energy savings, even more so when they are homogenous across households, potentially deepening the energy crisis and increasing fiscal costs.
"If the need for support continues later on, the Government should consider a scheme like Germany, in which prices are allowed to fluctuate but the Government provides targeted subsidies that depend on past consumption and are capped to a maximum Kilowatt consumption."